In order to operate and continue saving lives RASTA relies heavily on public support and as a registered charity all donations are tax deductible. 

After having recently relocated the sanctuary and a farm full of rescued animals from Alberta to Vancouver Island (for a milder climate for the many aging sanctuary residents, sustainability reasons and to fill a need for farm animal rescue and advocacy in an area which currently lacks this support) we are essentially starting all over again.  As we work on building a new home for the many animals currently in our care as well as make room for others in need of rescue we need to gather new supporters to make this possible.  To help out, we're currently looking for sanctuary supporters to sign up for our $30 Challenge. 
To help keep all the animals fed, happy and healthy we're looking for Sanctuary supporters to donate $30 a month for one year.  For less than the cost of  cup of coffee, just $1 a day will make a huge difference in the lives of the many animals at the sanctuary!   If you're an animal lover and interested in helping out in a small yet HUGE way sign up for our $30 Sanctuary Support Challenge today!
Donations & Sponsorships
If you wish to help the animals, you can either make a one time donation or choose to help out monthly by sponsoring one or more of the animals featured below through monthly contributions.  By sponsoring or virtually adopting an animal you are helping to provide feed for that specific animal.  Unfortunately at this time I don't have any fancy sponsorship packages to mail out but donors are most welcome to visit the sanctuary to take their own photos (as keepsakes) of the animal(s) they wish to sponsor.

The easiest and most convenient way to donate is online through Canada Helps.  You can use a credit card, PayPal or a Gift Card to do so.  Alternatively, you can mail a cheque directly to the Sanctuary.  If you would like to sponsor an animal, Canada Helps offers a convenient automatic monthly withdrawal feature and they will provide you with immediate tax receipts. Please don't forget to mention in the message section who it is you would like to sponsor so we can keep track.  If you choose to mail a cheque, a tax receipt will be mailed out to you from the Sanctuary in a few weeks time.  Using the Canada Helps online donation option reduces the paperwork and postage required on behalf of the Sanctuary so more donation dollars and time are spent on animal care and thus is the preferred donating option.

Sponsorship Costs

To view photos of the animals at the RASTA Sanctuary available for Sponsorship as well as our current Wish List, please scroll down.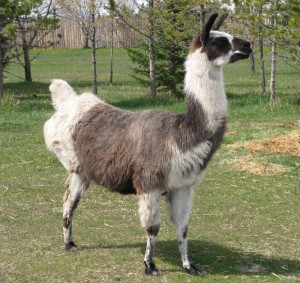 Cow or Steer – $100/Month or $1,200/Year

Mini Horse or Donkey – $50/Month or $600/Year

Pig – $45/Month or $540/Year

Llama – $40/Month or $480/Year

Goat or Sheep – $35/Month or $420/Year

Potbelly Pig – $30/Month or $360/Year

Turkey or Goose – $25/Month or $300/Year

Dog -$20/Month or $240/Year

Chicken or Duck – $15/Month or $180/Year

Cat – $10/Month or $120/Year
"Our task must be to free ourselves by widening our circle of compassion to embrace all living creatures"
~ Albert Einstein ~
The Animals of R.A.S.T.A.
*** Please note that due to the current workload at the Sanctuary, not all of the animals' photos have been uploaded to our website yet. ***
 Wish List
In addition to monetary donations & monthly sponsorships, we are also currently in need of:
Cedar Hedges

Quad/ATV strong enough to pull our manure spreader (min 500cc)

Step 4 Rocky Mountain Crunch Feed, available at Buckerfield's in Duncan where  phone orders are always welcome! (250) 748-8171


Volunteers

(click to see current areas of need)


Hay (Horse Quality Small Squares)

Straw (Small Squares)

Other Assorted Feed Available at Buckerfield's

(250) 748-8171

Fruit & Veggies (pretty much anything but onions please)

Natural Holistic Cat Food (Cans & Dry)

Cat Litter (Clumping)

Natural Holistic Dog Food (Cans & Dry)

Joint Supplemets for the pigs (chewable pills preferred over powders)

Canadian Tire Money